Communication is at the heart of everything we do. Whether we're greeting a client or patient at a reception desk, liaising with colleagues or reacting quickly in an emergency, we believe that effective and efficient communication will always improve a situation.
Working with highly skilled actors we offer fully facilitated communication skills training in subjects including customer service, healthcare and mental health first aid. We provide the tools and knowledge to create a safe and successful learning environment, and work with organisations to provide the skills needed for empathetic communication. We also create training films and develop bespoke online training resources.
Discover more - click on the link to listen to Carrie's podcast keeping it real: communications training in healthcare
Emergency Situations in the Workplace

We focus on the immediate management of emergency medical situations in non-healthcare settings including collapse, seizures and administering Basic Life Support
Mental Health First Aid
Mental Health First Aid is a course that teaches the skills and knowledge to identify, understand and help a person who may be developing a mental health illness
Participants can be:
• Multi-professional groups • Single-profession groups • Support staff
• Students and learners • Managers • Teams
Our vision
To create a better place by inspiring humanity in communication
Our mission
To bring out the best in everyone because everyone matters
Our values
SimComm Academy are committed to excellence in all that we do, and we pride ourselves in working collaboratively with all we engage with
Who are we?
Carrie Hamilton RGN BSc MSc Director SimComm Academy Ltd
Carrie Hamilton is an international pioneer and innovator in education, with a commitment to the importance of incorporating empathy, compassion and kindness in teaching and learning.
Driven by her fellowship research into 'simulated patients' in the UK, Canada, USA and a scholarship in Australia, her approach is underpinned by extensive clinical experience in intensive care, inflight nursing, tropical disease and emergency care. Carrie is an executive board member of the Association of Simulated Practice in Healthcare (ASPiH), Director of Education at SimComm Academy, a Mental Health First Aid (MHFA-England) instructor, and until recently, a senior lecturer in adult nursing at Portsmouth University.
Carrie draws on this background to create powerful and inspiring simulation training programmes, which she has developed and delivered in the UK and overseas. Always seeking new and impactful ways to build humanness into education, Carrie's particular area of expertise is in hybrid/multimodal simulation and experiential communication skills simulation, where humanity and patient/staff safety are key and where simulated patients and simulated relatives translate the real patient and relative story.
SimComm Academy's dedicated and highly skilled actor role players (also known as simulated patients) are trained to authentically portray patients, relatives, customers and workplace colleagues and to give effective objective feedback to participants.
Click the link to listen to a podcast on actor role playing, diversity and inclusivity
Working alongside Carrie is a team of professional advisors and facilitators who help deliver training, filming and online resource development.
"The SimComm team bring expertise and professionalism to every situation and are always utterly reliable. It is refreshing to ask somebody for help and their answer is positive and welcoming rather than hostile and bristling."
CEO
"What a wonderful service! Whatever might reasonably be expected of them, they consistently provide more. They are also a joy to work with and a hugely valuable asset, without whom, the learning experience and assessment of students would be hugely diminished."
Psychologist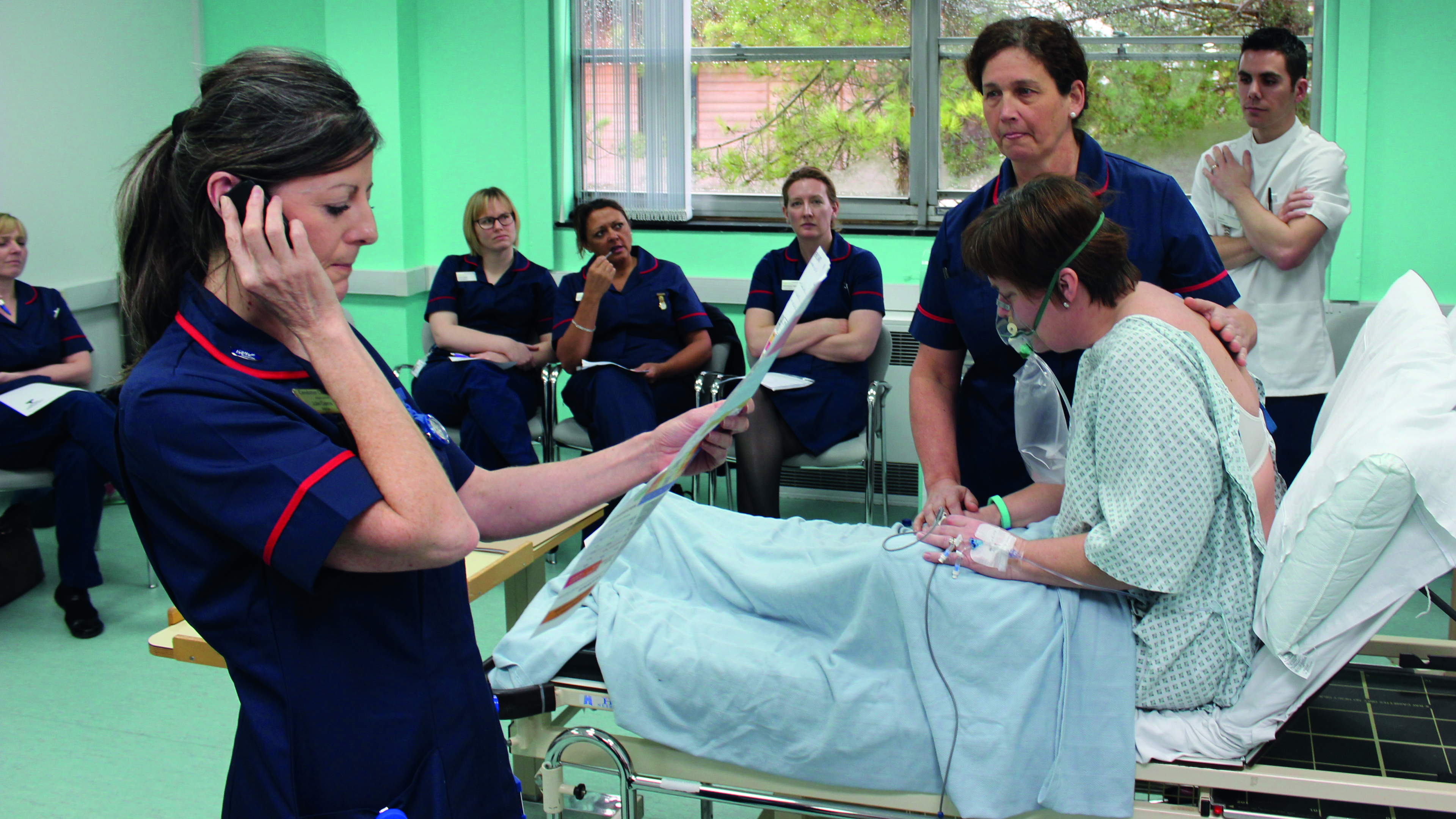 "The process of arranging simulated patients has always been smoothly conducted and communication has been exemplary. Even when considerable amounts of information have had to be supplied to each actor in a relatively short timeframe SimComm's can-do attitude has ensured that the process was never too stressful for me as the organiser."
Consultant Anaesthetist
"It's great to work with such a professional, efficient and friendly team"
Business owner
"The SimComm team have always been professional, approachable and their advice invaluable. Would definitely recommend"
HR Manager
"I cannot fault the service from SimComm Academy. They deliver what they say they will, when they say they will"
Managing Director
"I really would like to thank SimComm Academy for their ongoing support in helping us to create some exceptional learning resources for our students."
Senior Teaching Fellow
COVID-19 UPDATE
As a training provider to the NHS, public services, universities and healthcare education programmes, we are here to offer every support possible to our clients and their front-line workers during this challenging time as the COVID-19 pandemic continues.
SimComm Academy is continuing to provide training via live and remote delivery. We are also developing bespoke e-learning programmes, simulation training videos and can offer face-to-face educational workplace training where this can be done in a way that is safe and COVID-secure. Please contact us for more information about any of these approaches; we will be happy to discuss your specific needs and circumstances. Updated Summer 2021.
For further information on our online and remote services, please watch our short video: (click the link below)
online and virtual training services