STOP PRESS
BOOK YOUR PLACE ON OUR MENTAL HEALTH FIRST AID COURSE

24th and 25th January 2019
9am-5pm
Guildford
11th and 12th March 2019
9am-5pm
Southampton
Our vision
To create a better place by inspiring humanity in communication
Our mission
To bring out the best in everyone because everyone matters
Our values
SimComm Academy are committed to excellence in all that we do, and we pride ourselves in working collaboratively with all we engage with
Why use SimComm Academy?
Communication is at the heart of everything we do
Whether we're greeting a client or patient at a reception desk, liaising with colleagues or reacting quickly in an emergency, we believe that effective and efficient communication will always improve a situation
We provide the tools and knowledge to create a safe and successful learning environment
We work with organisations to provide the skills needed for empathetic communication
Participants can be:
• Multi-professional groups
• Single-profession groups
• Support staff
• Students and learners
• Managers
• Teams
"The SimComm team bring expertise and professionalism to every situation and are always utterly reliable. It is refreshing to ask somebody for help and their answer is positive and welcoming rather than hostile and bristling."
CEO
"What a wonderful service! Whatever might reasonably be expected of them, they consistently provide more. They are also a joy to work with and a hugely valuable asset, without whom, the learning experience and assessment of students would be hugely diminished."
Psychologist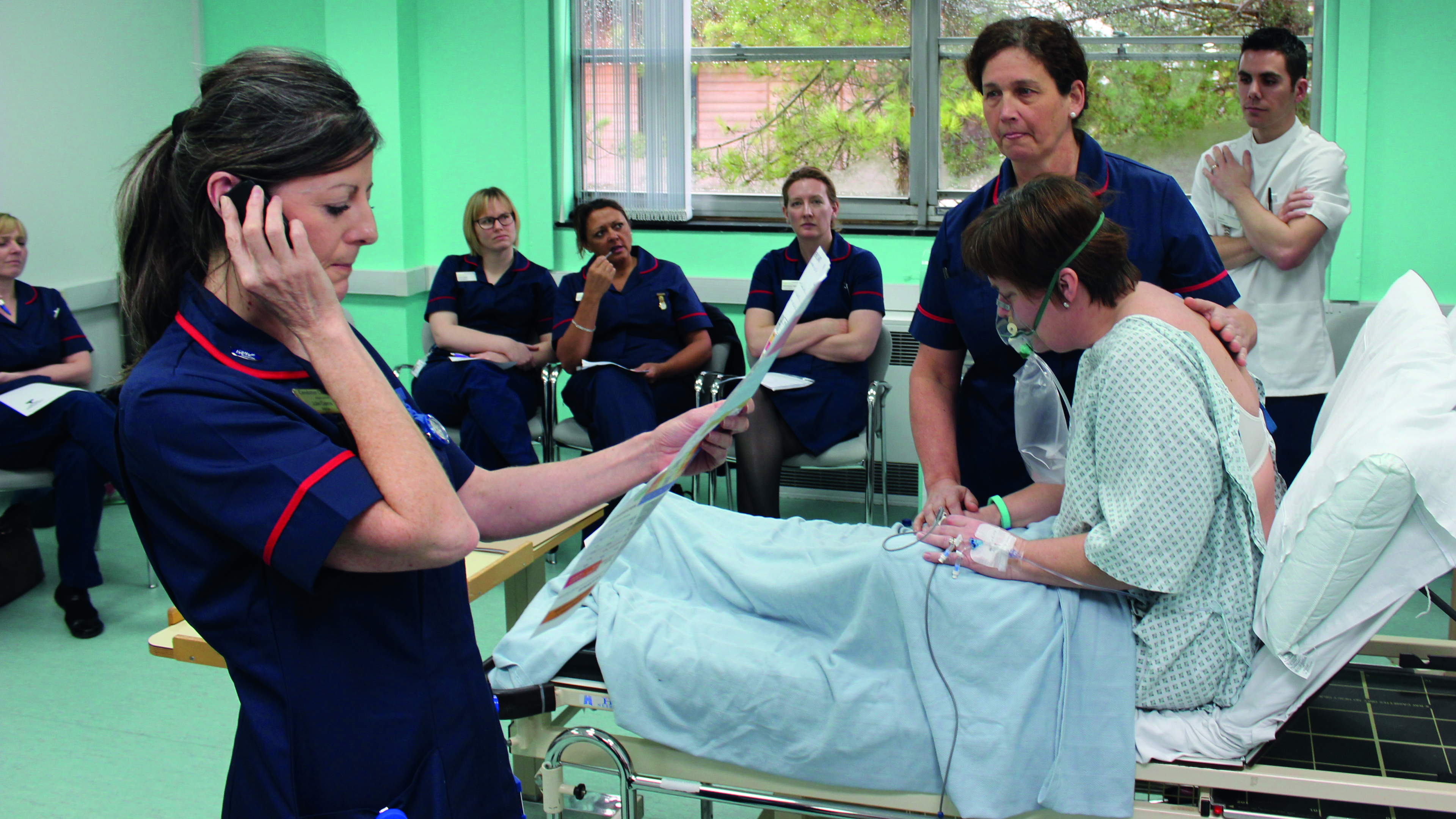 "The process of arranging simulated patients has always been smoothly conducted and communication has been exemplary. Even when considerable amounts of information have had to be supplied to each actor in a relatively short timeframe SimComm's can-do attitude has ensured that the process was never too stressful for me as the organiser."
Consultant Anaesthetist
"It's great to work with such a professional, efficient and friendly team"
Business owner
"The SimComm team have always been professional, approachable and their advice invaluable. Would definitely recommend"
HR Manager
"I cannot fault the service from SimComm Academy. They deliver what they say they will, when they say they will"
Managing Director